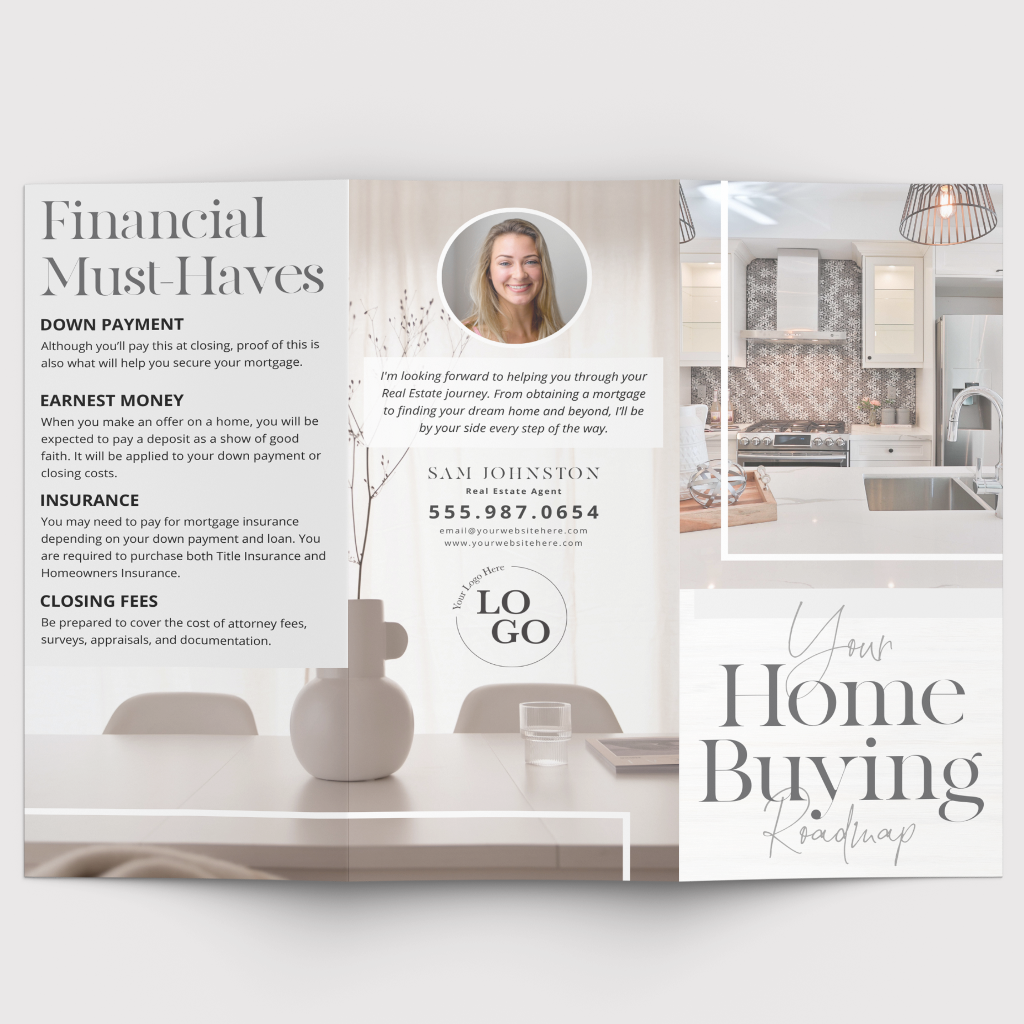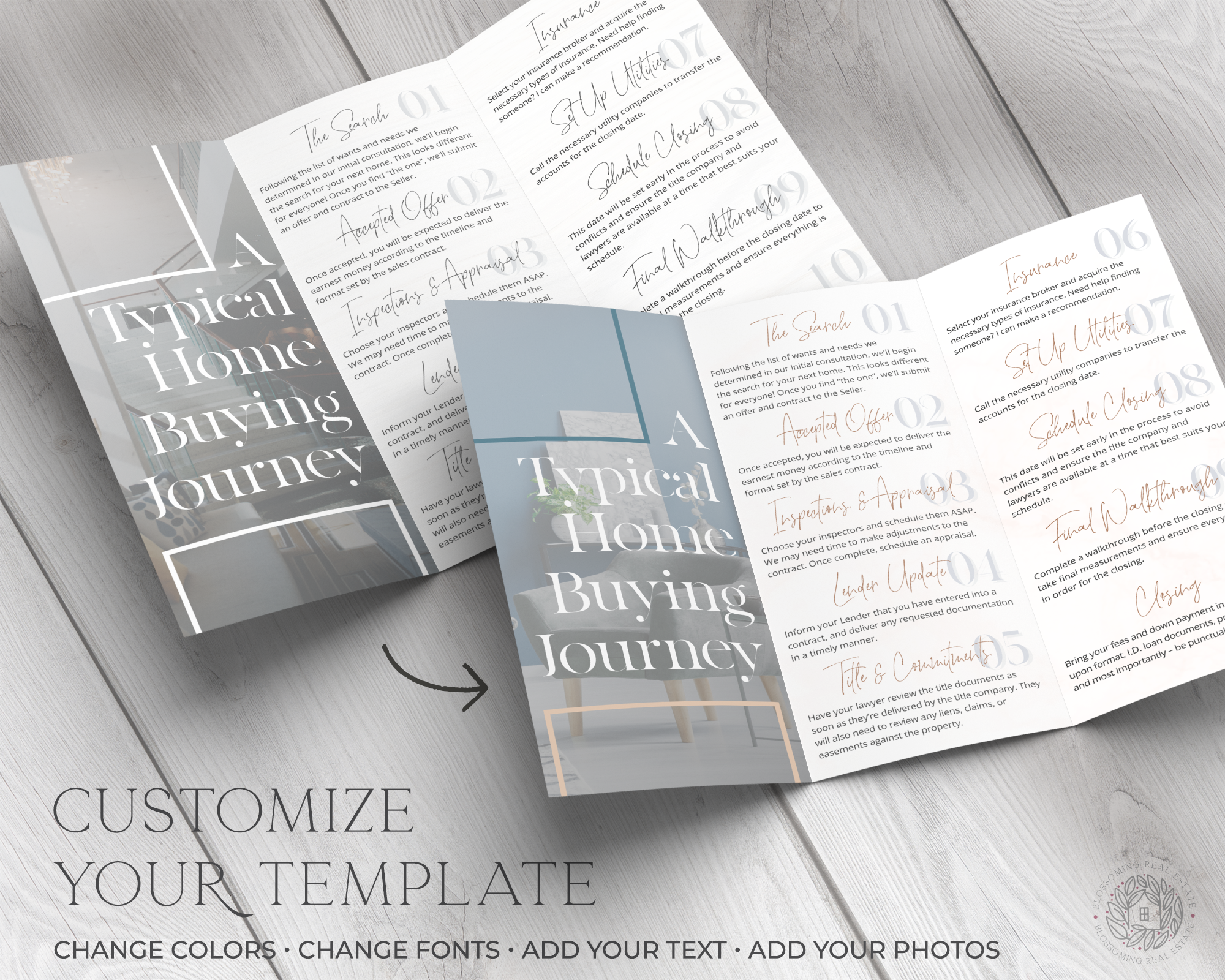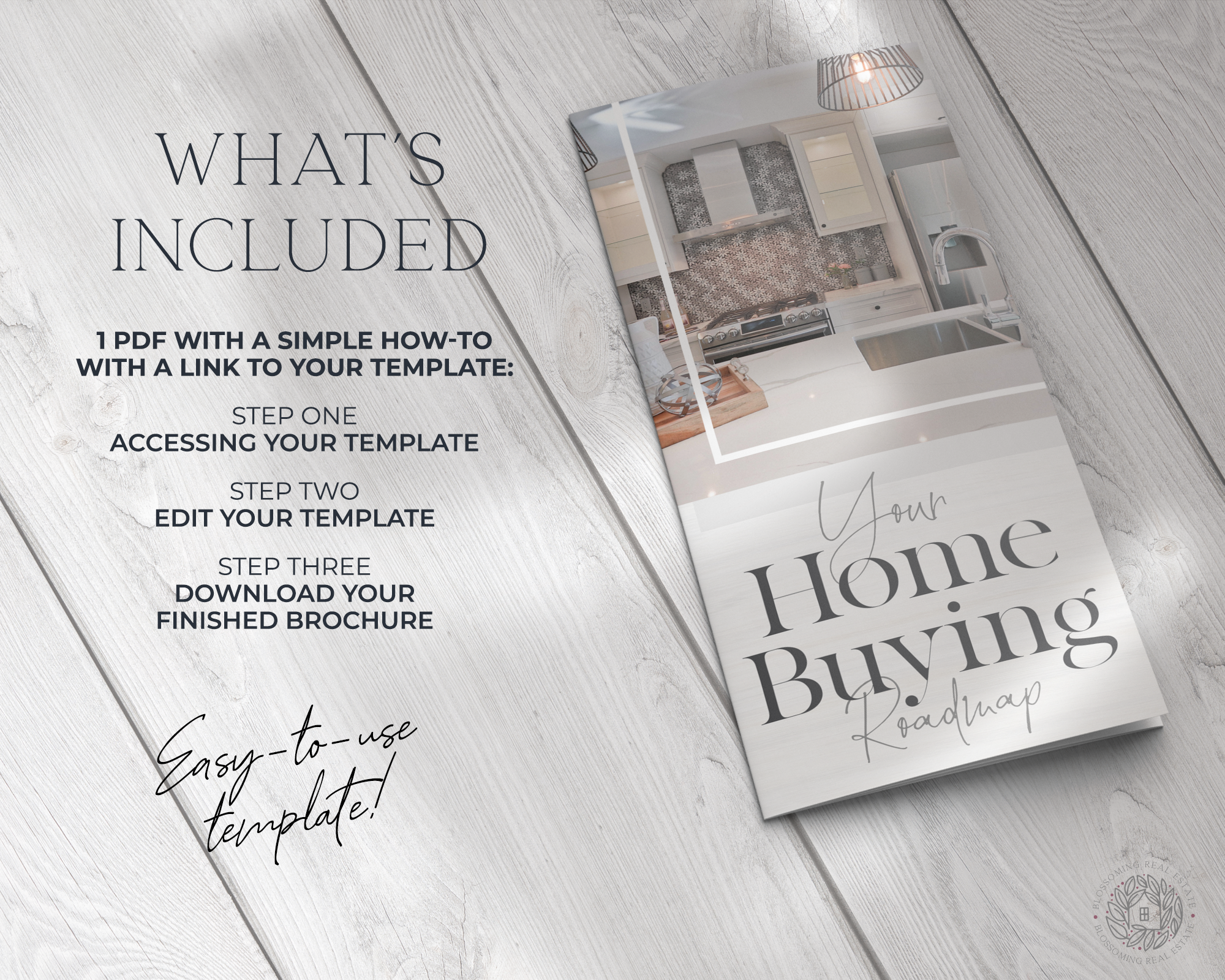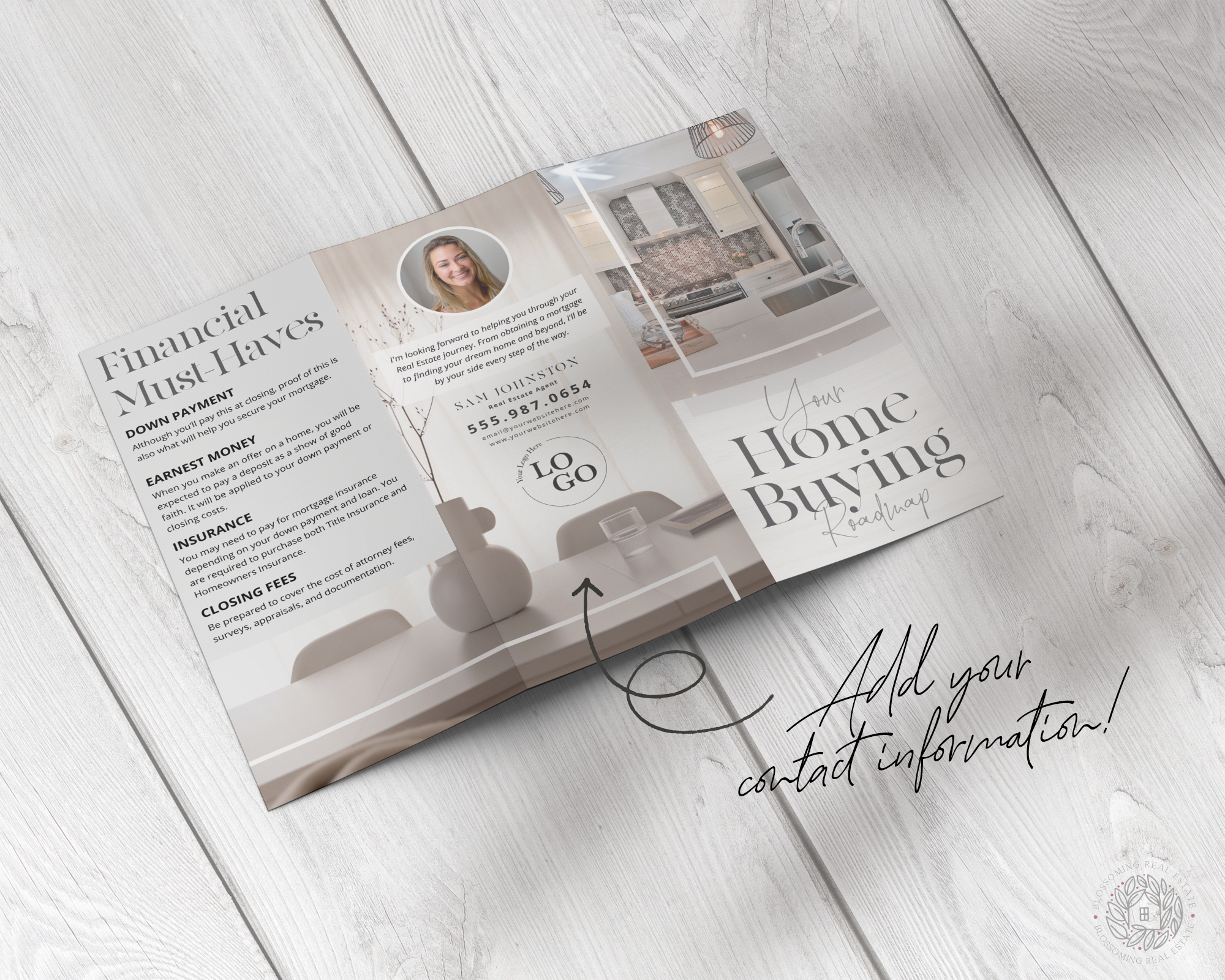 Modern Home Buying Brochure
As a seasoned Realtor, you know how overwhelming the Real Estate process can be for new buyers. Help them stay on top of the process with this compact, and easy-to-digest Home Buying Brochure from Blossoming Real Estate!

Both new and experienced buyers count on you to guide them during this journey. But do you find your clients seem overwhelmed when presented with lengthy, comprehensive guides?

What happens when they go home with all these guides, and you're not there to break down the process again? Why risk your client missing out on a buy because they forgot something? Or worse, losing a new buyer to nerves?

Complement your comprehensive guides with the equivalent of a study sheet for your buyer! Easy-to-use and customize to match your brand, pop it into Canva and you're ready to go. It's a great way to help your client stay on track with you during this exciting new journey.
WHAT'S INCLUDED
1 PDF with a simple How-To and a link to your template that's on the last page.
FEATURES
User-friendly drag & drop interface.
Ready to customize with your own fonts, and colors.
US Letter format. (11x8.5in) 
Ready to use in Canva, no expensive software required!
HOW IT WORKS
After purchase, download your PDF file.
Open the PDF file and read the instructions (the link to your template will be on the last page).
Your template is customizable and ready for your content! All you need is a free Canva account. Set it up in Canva and it's ready to use; simply adjust the colors, fonts, and imagery that suit your personal brand. 
*Presentation slides and the Real Estate Agent photo are not included with your purchase.