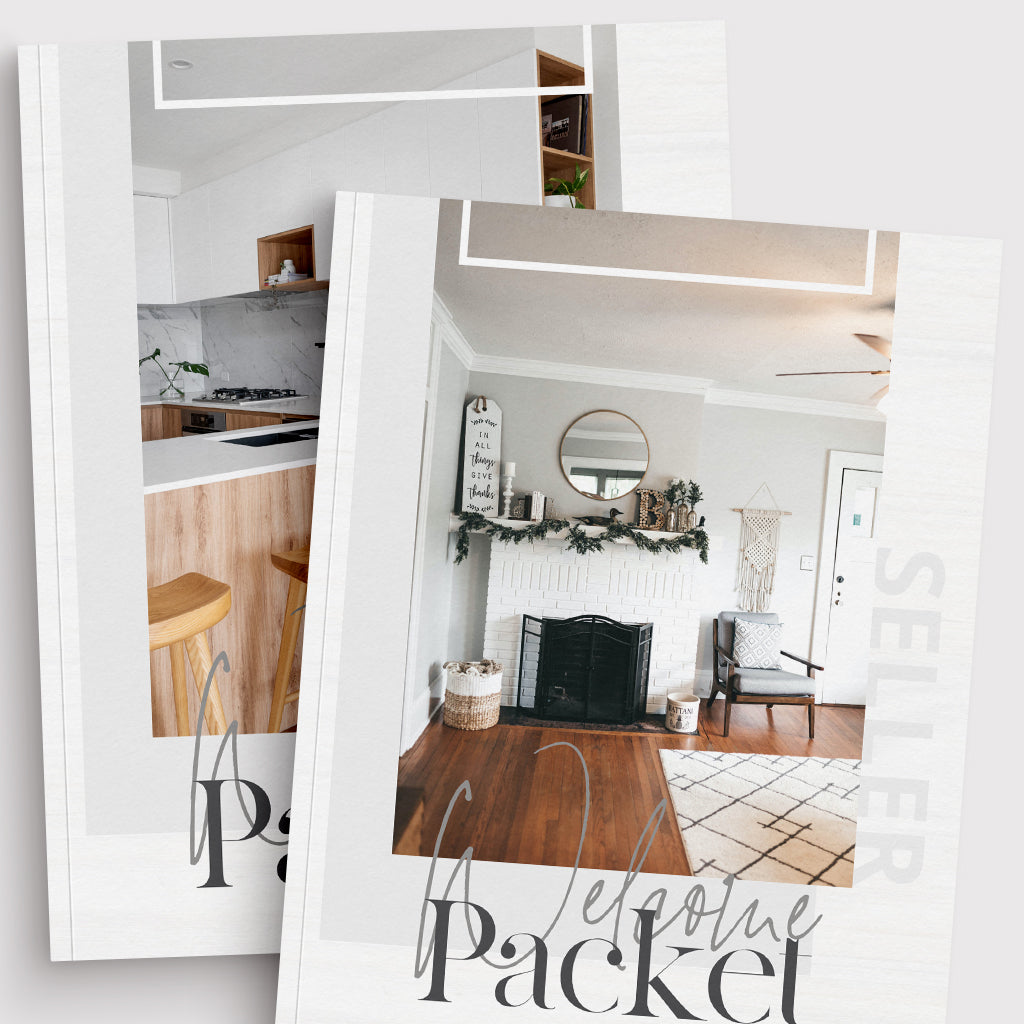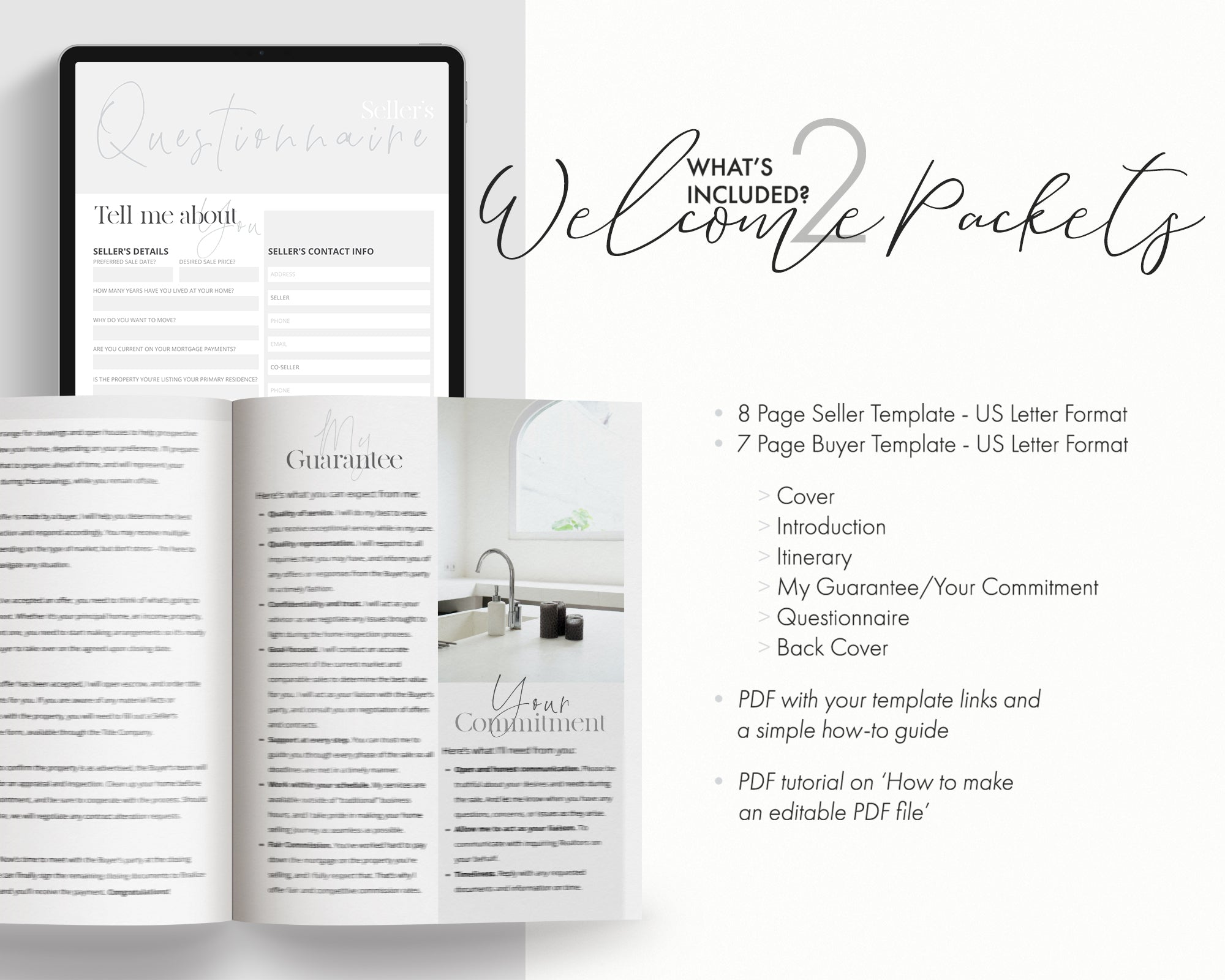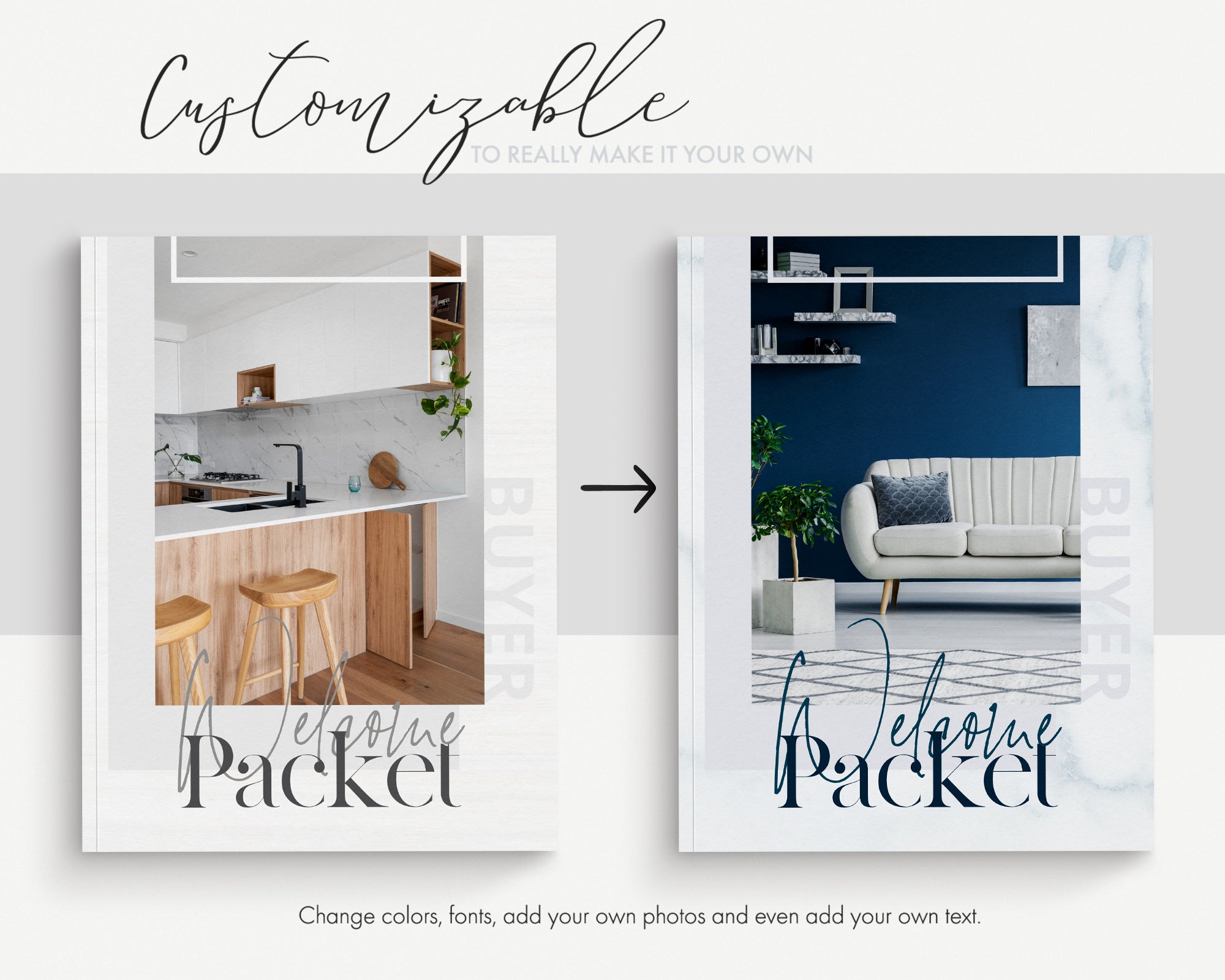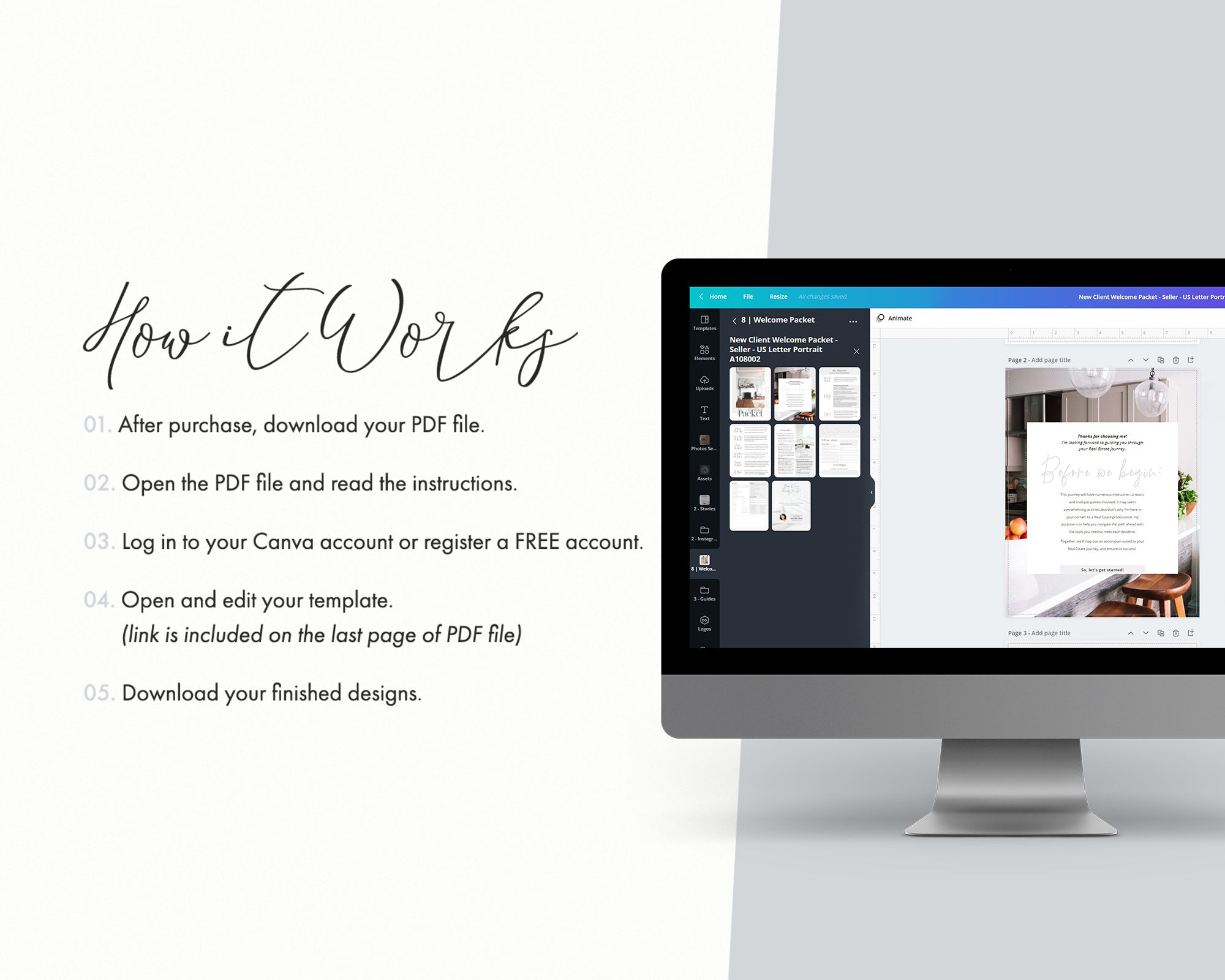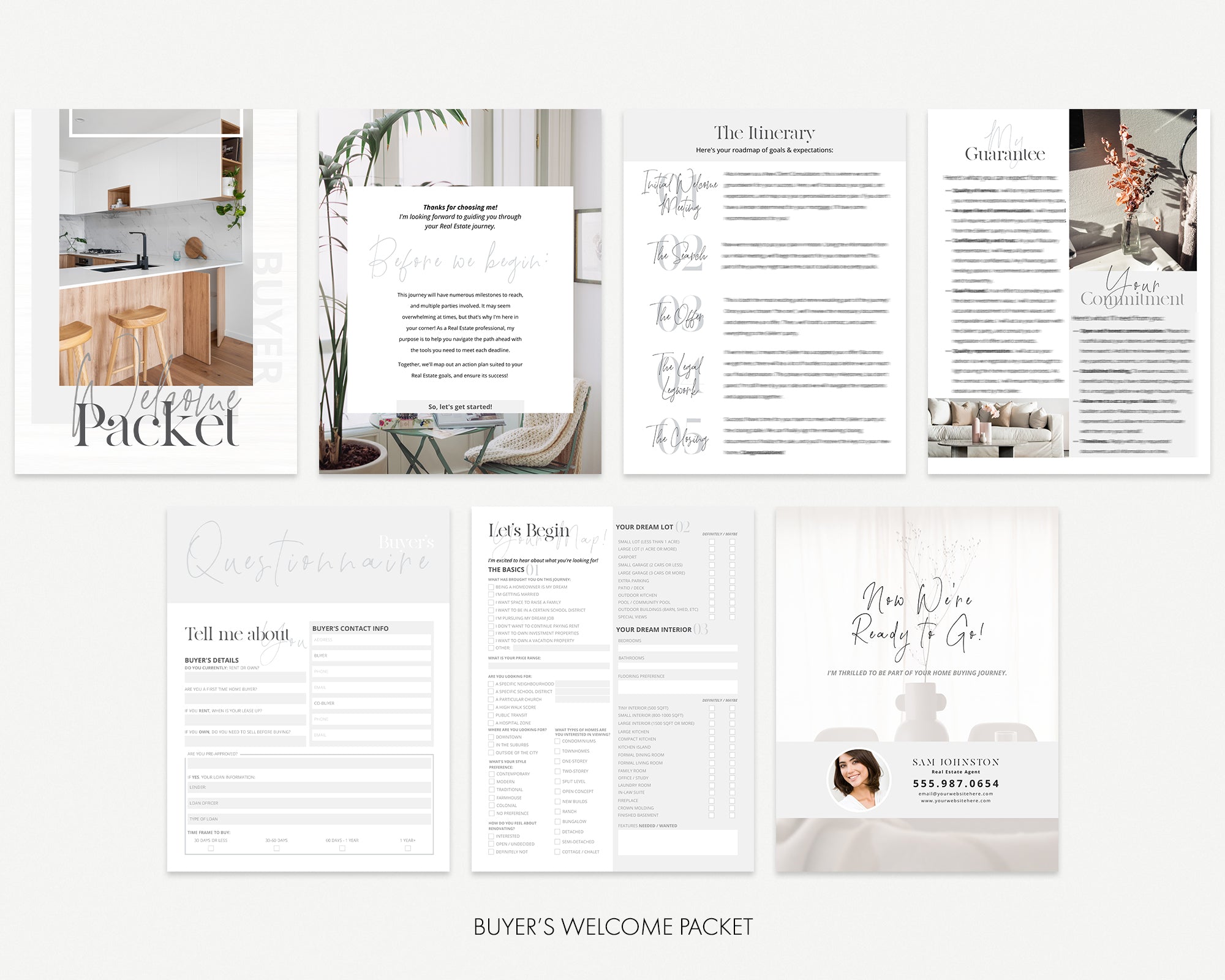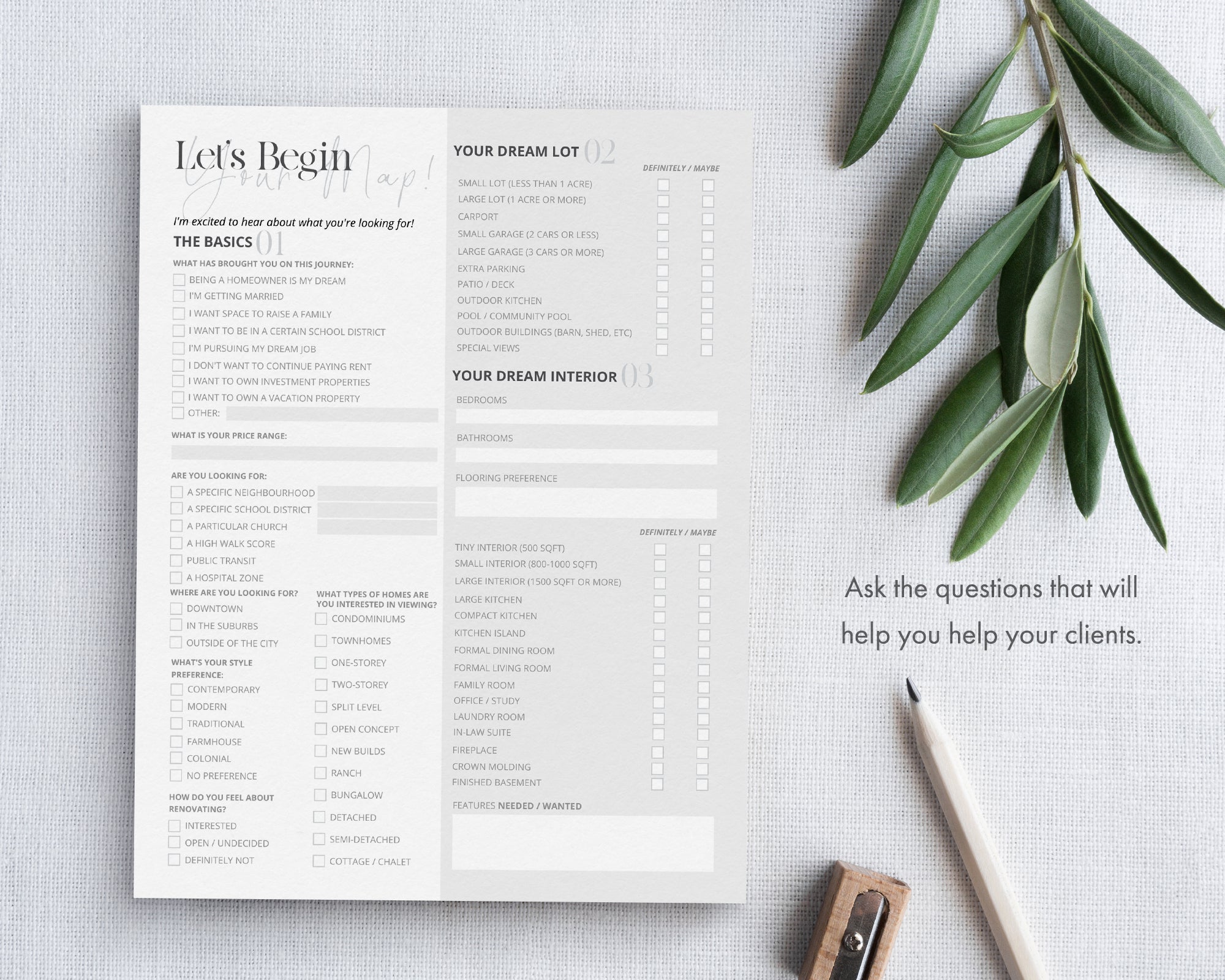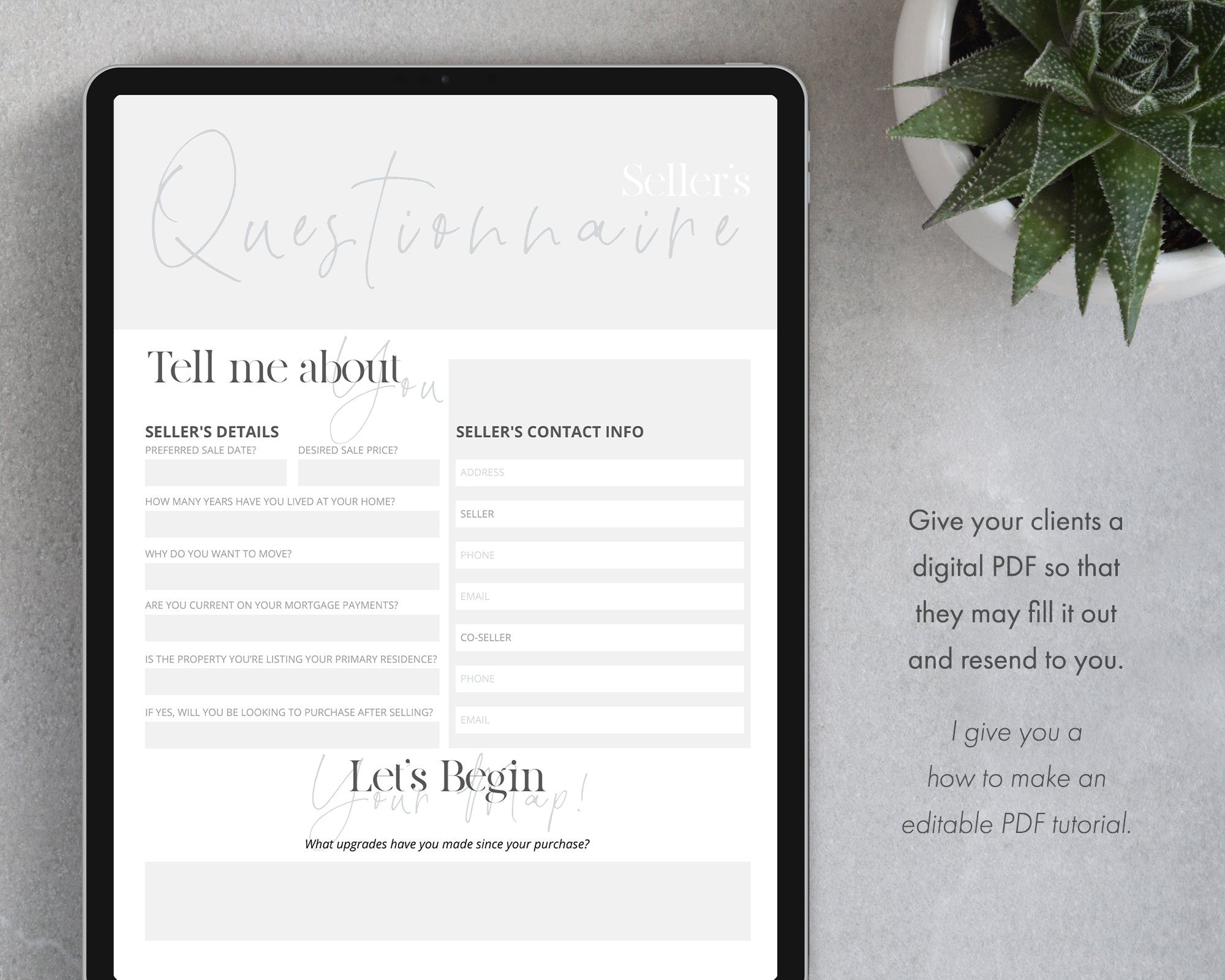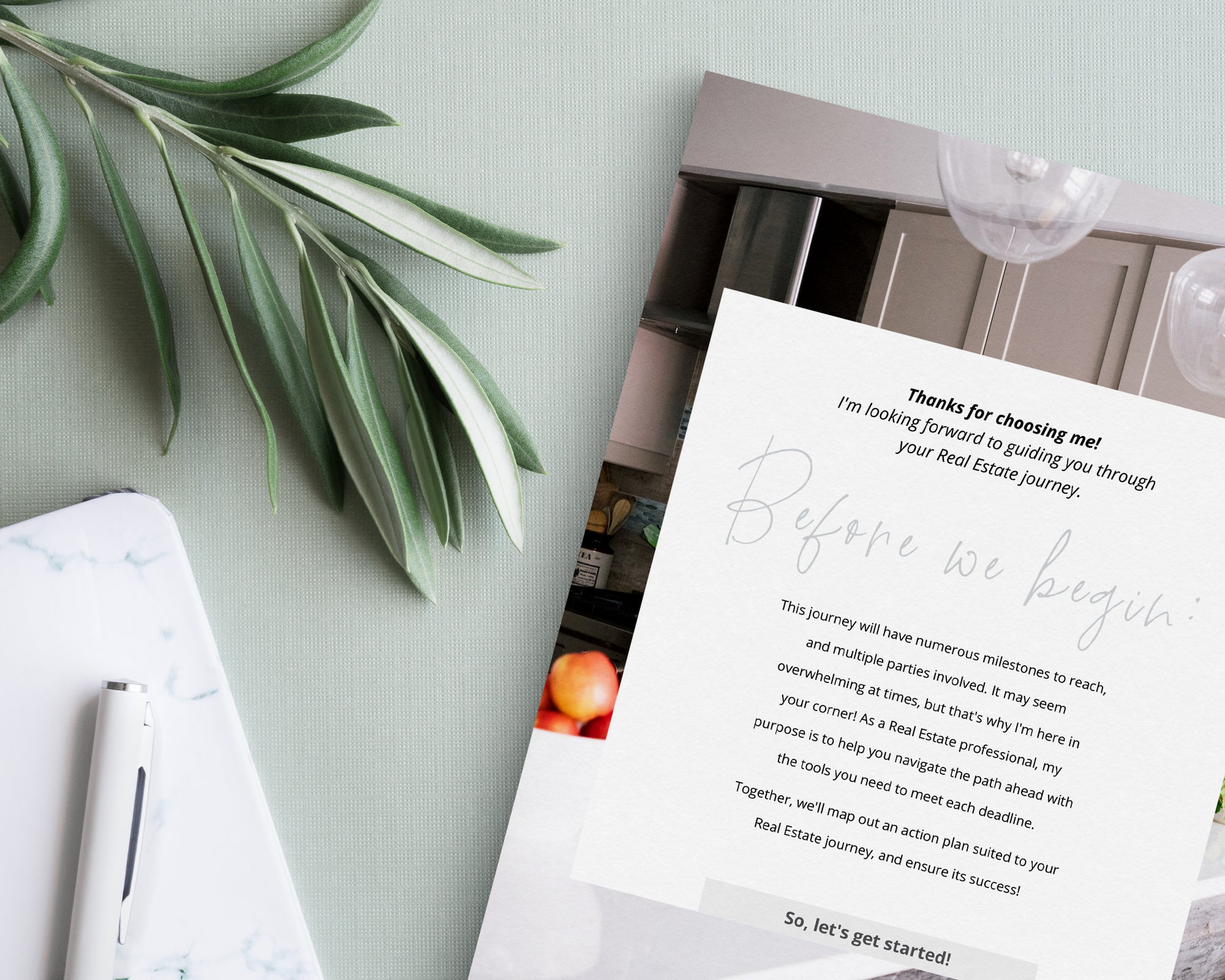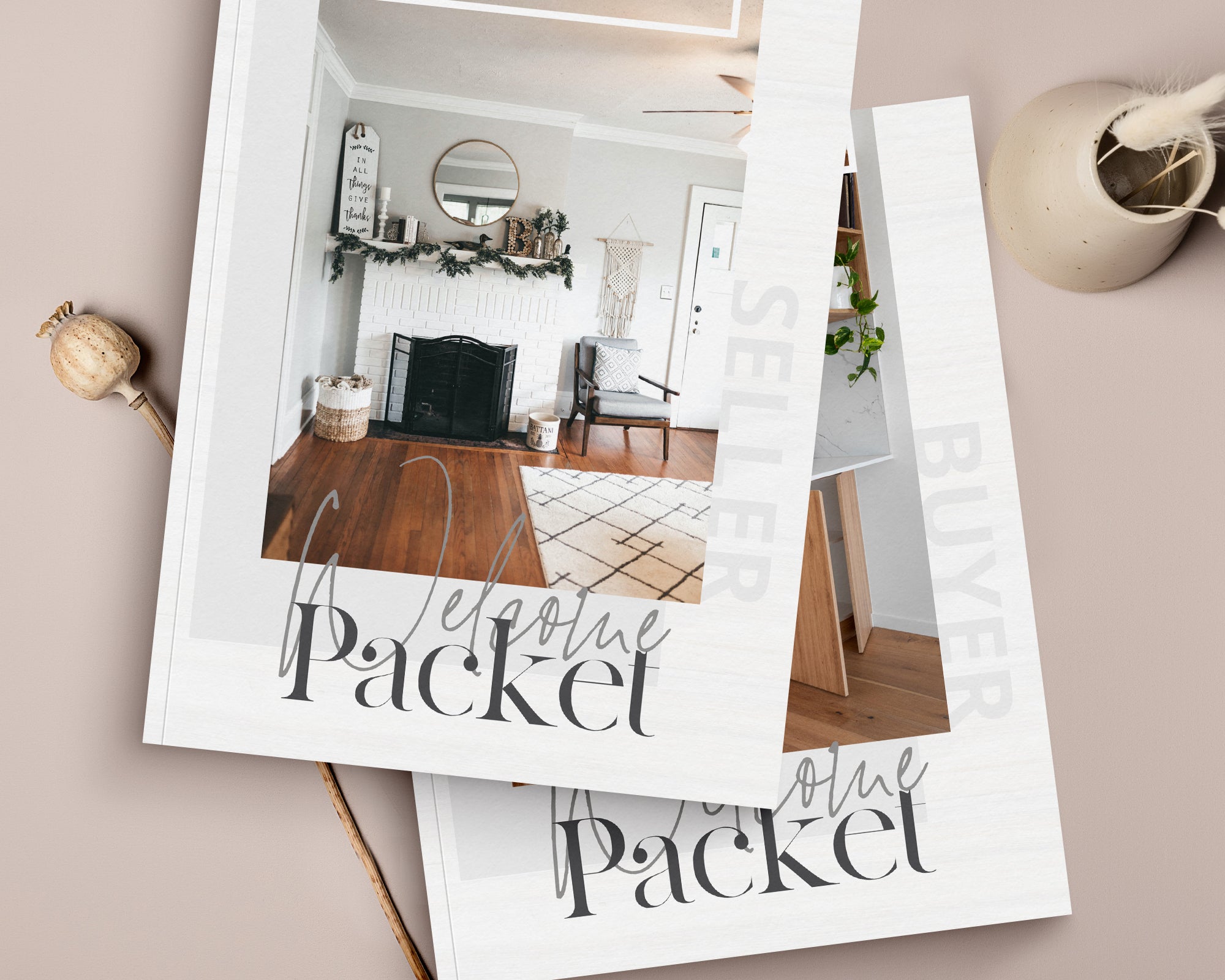 New Client Seller and Buyer Welcome Packet
Lead with your best foot forward! Lay out the map for their home buying and house selling journey with this cohesive, customizable Welcome Packet Bundle from Blossoming Real Estate.

You care deeply about the success of all your clients, and you know how important it is to set them up for success. You take pride in showing them that you value their business, so why risk disorganization undermining that?

Scattered documents or incomplete information can overwhelm and confuse your clients. If your onboarding is scattered, what does that say about the rest of the home buying and house selling journey?

Set new clients up for success with these sleek packets! Packed with helpful info and questionnaires, all you have to do is customize it to match your branding – you can even rework the content in your own voice! Everything is totally customizable in Canva, so the possibilities are endless.
---
WHAT'S INCLUDED
8.5x11in US Letter Format
8 Page Seller Template
7 Page Buyer Template

Front cover

Introduction

Itinerary

My Guarantee/Your Commitment

Questionnaire



Back cover (a place to add your contact information)
PDF with your template links and a simple how-to guide.

PDF tutorial on 'How to make an editable PDF file'
FEATURES
User-friendly drag & drop interface.
Ready to customize with your own fonts, colors, and photos.
Ready to use in Canva, no expensive software required!

HOW IT WORKS
After purchase, download your PDF file.
Open the PDF file and read the instructions (the link to your template will be on the last page).
Your template is customizable and ready for your content! All you need is a free Canva account. Set it up in Canva and it's ready to use; simply adjust the colors, fonts, and imagery that suit your personal brand.
---
What is NOT included
Presentation slides/mockups and photos of real estate agents
Feel free to message me with any questions that you may have. I'm always happy to answer you!