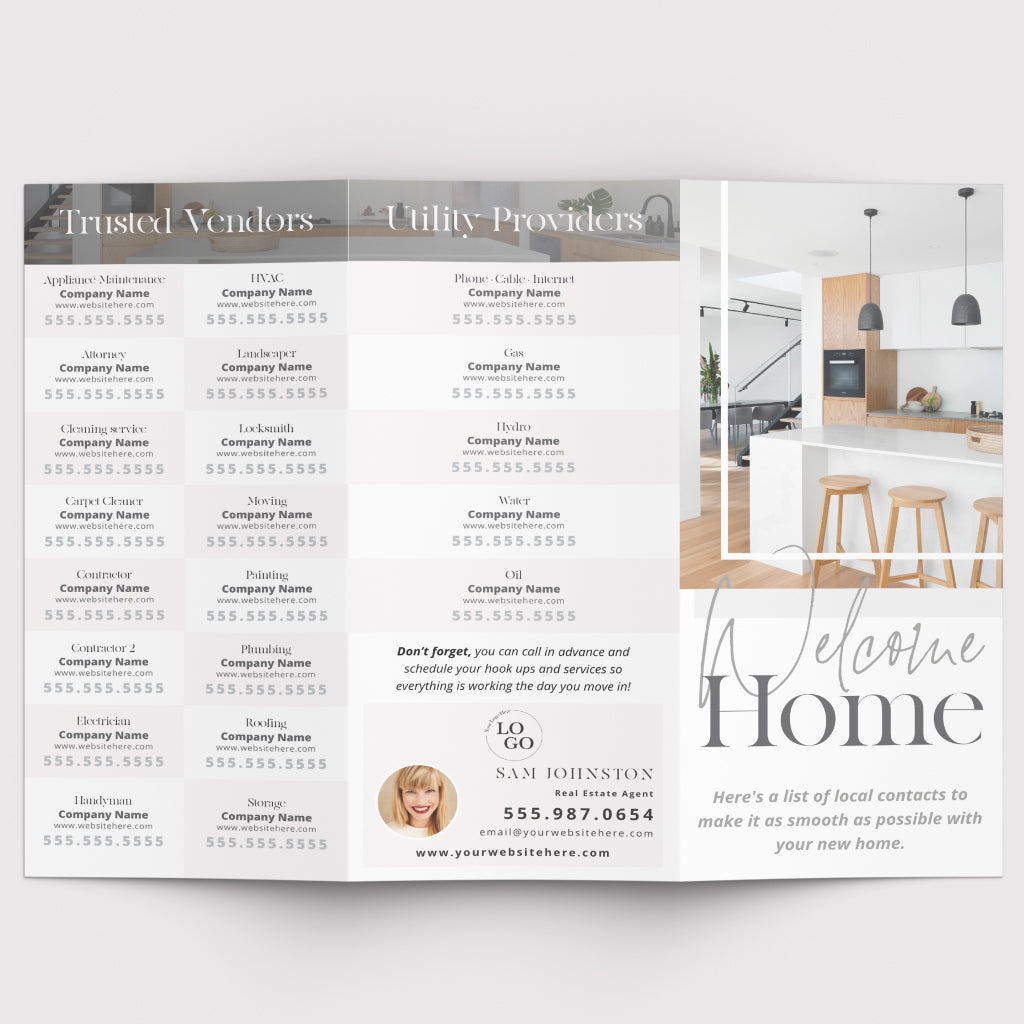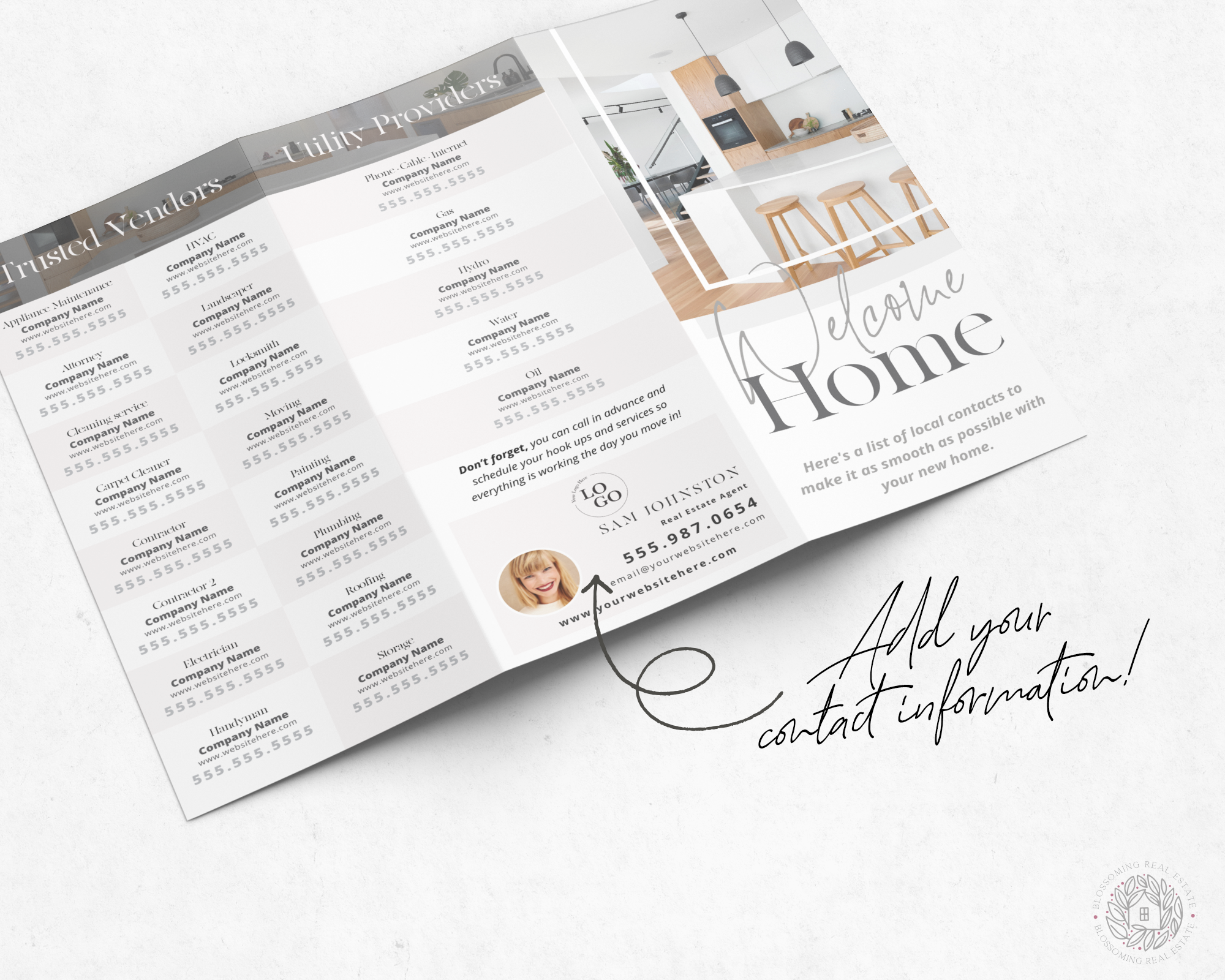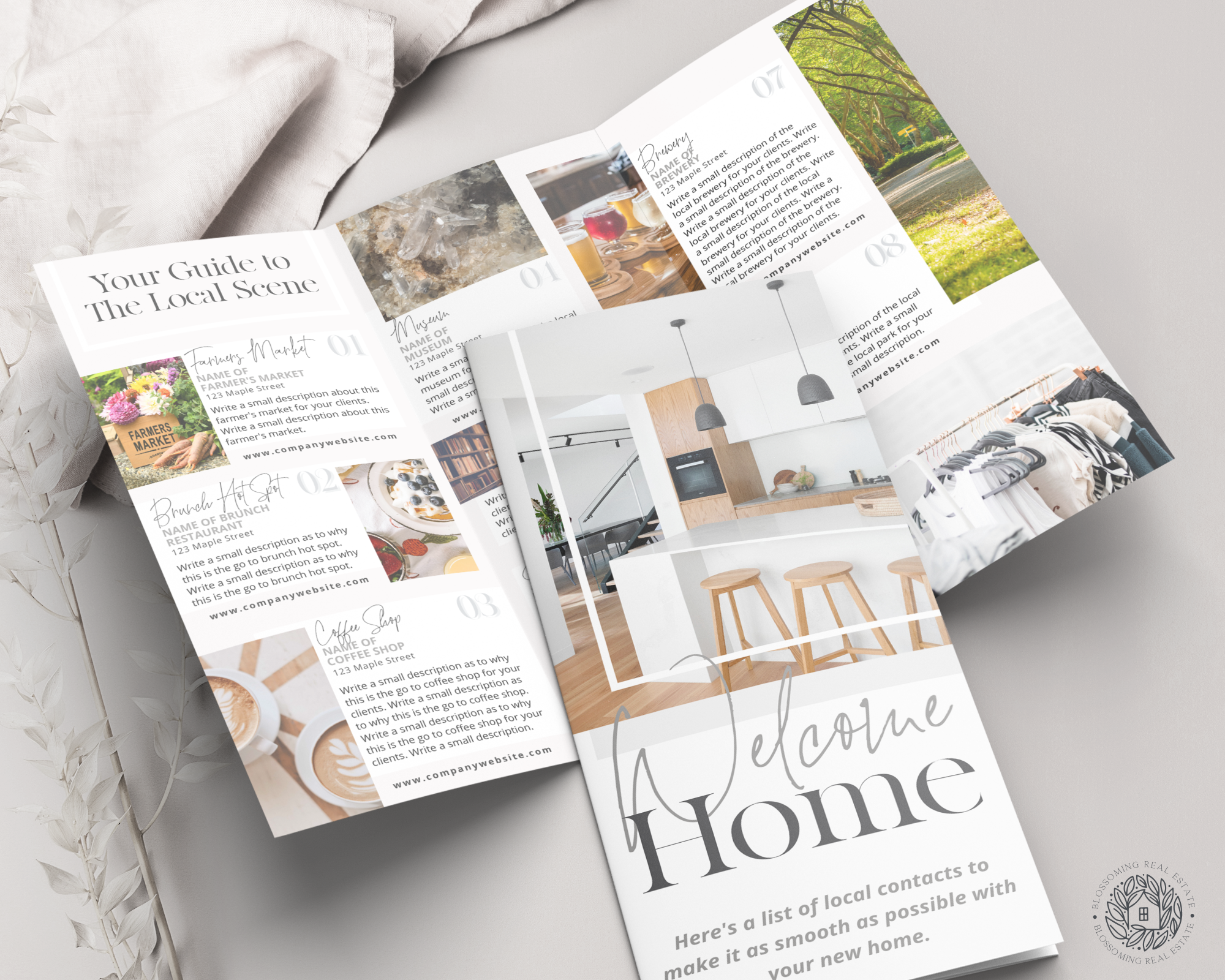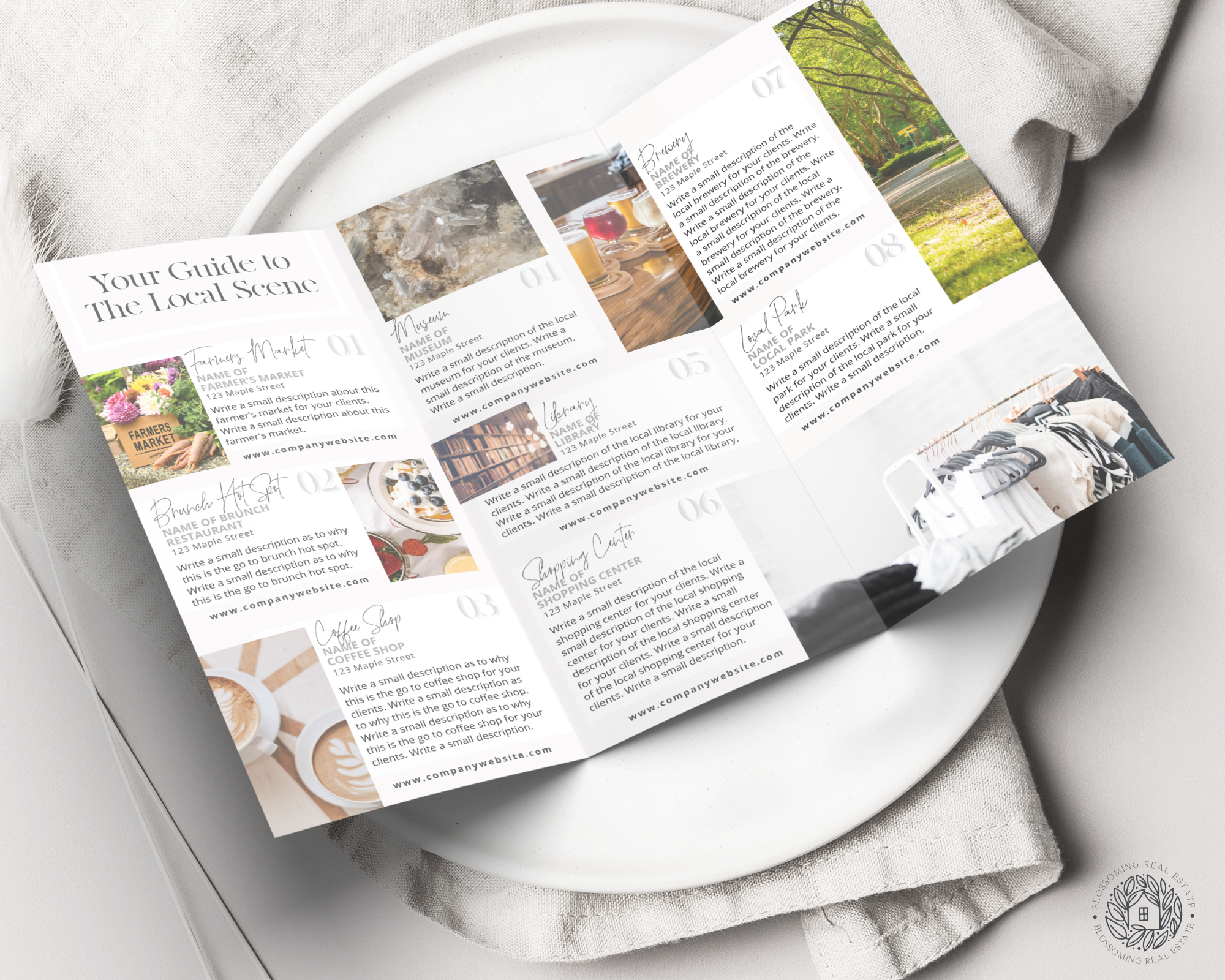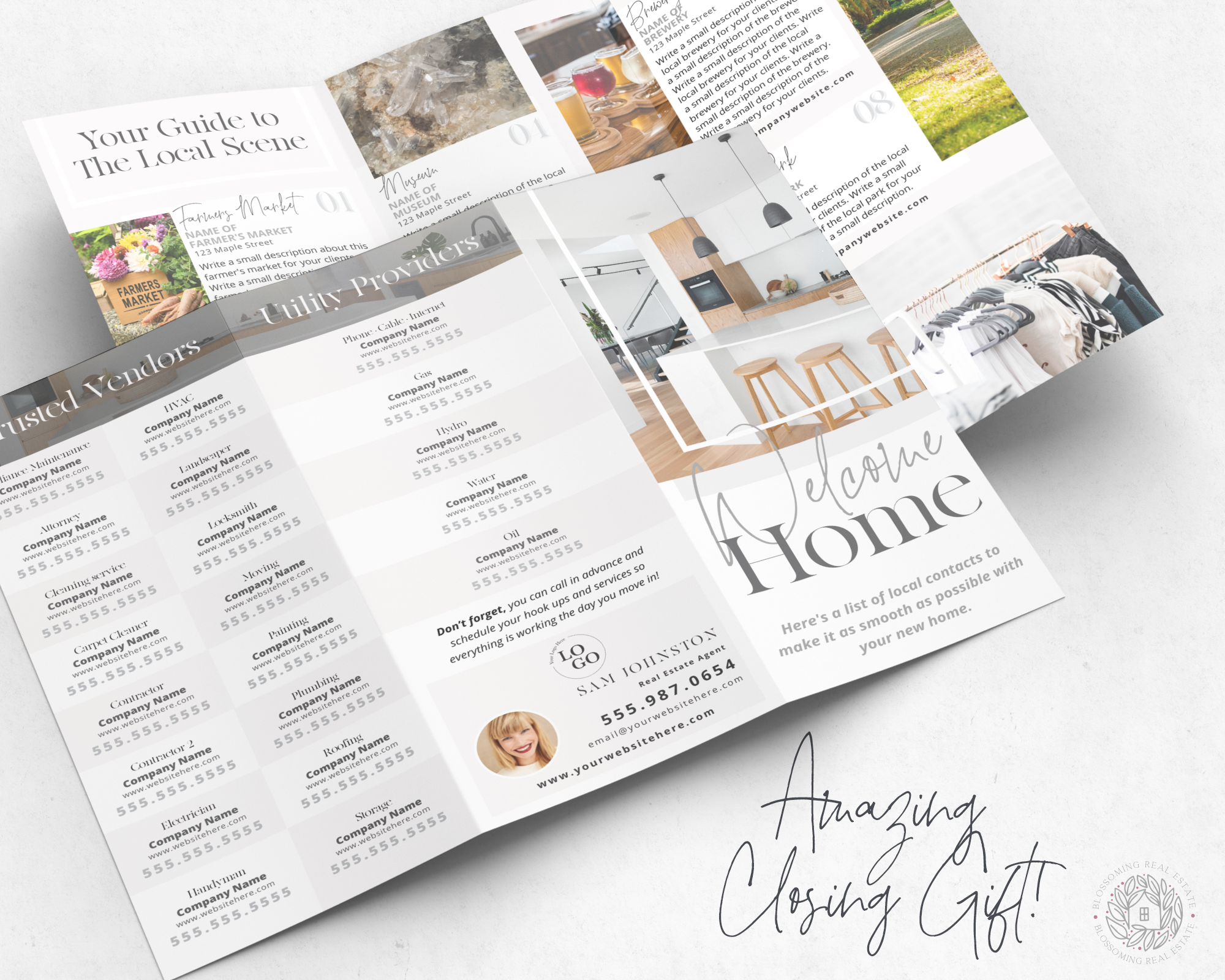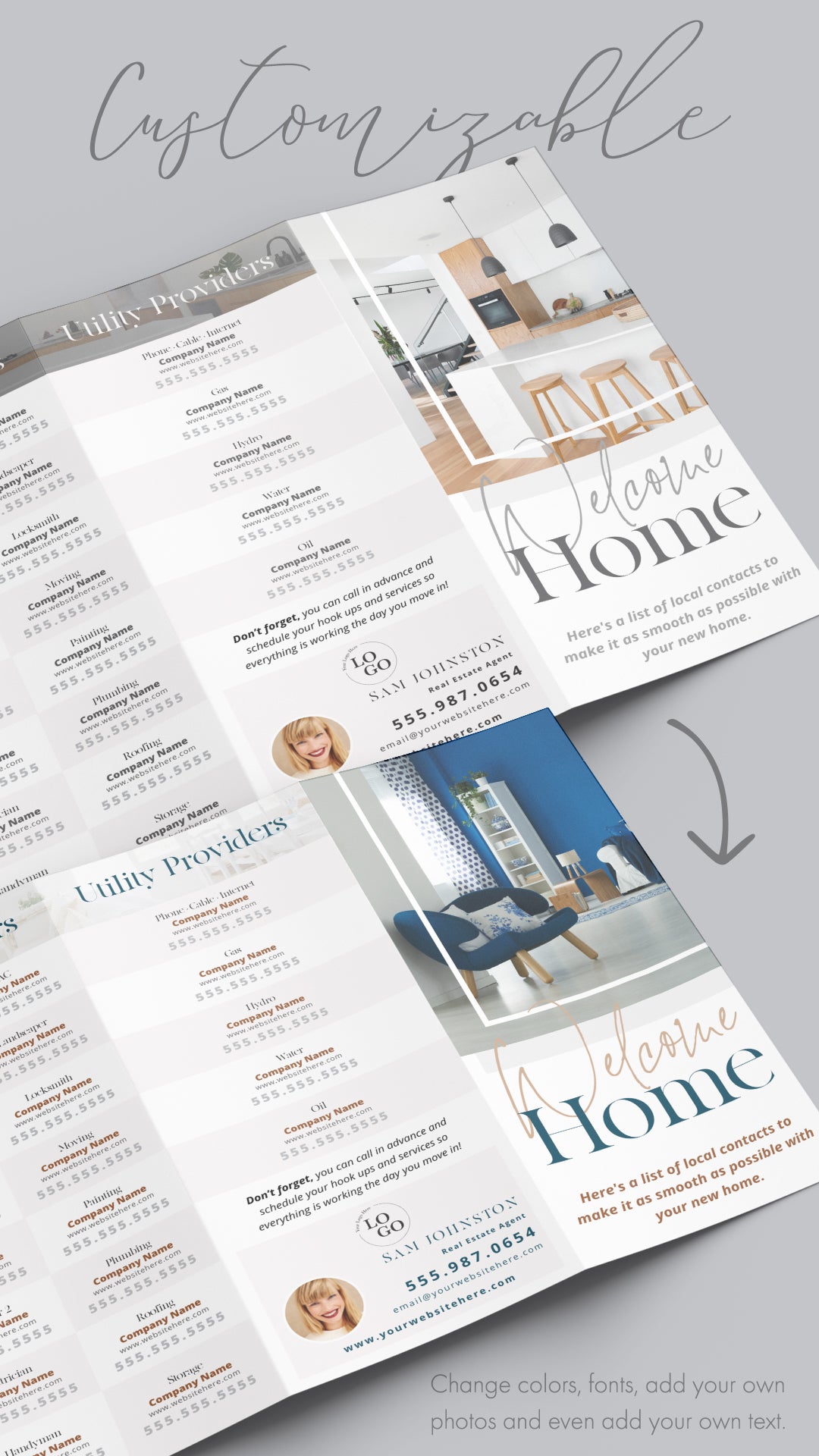 Leave an unforgettable impression with your clients by giving them the information they need right after they buy their home with this closing gift! This Welcome Home Brochure by Blossoming Real Estate will save you valuable time and energy by making it easy to edit in Canva.
Your template is customizable and ready for your content! All you need is a free Canva account. Set it up in Canva and it's ready to use; simply adjust the colors, fonts, and imagery that suit your personal brand.
---
WHAT'S INCLUDED
1 Double-sided 11x8.5" brochure template
1 PDF with a simple How-To and a link to your template that's on the last page.
---
What is NOT included
Presentation slides/mockups and photos of real estate agents