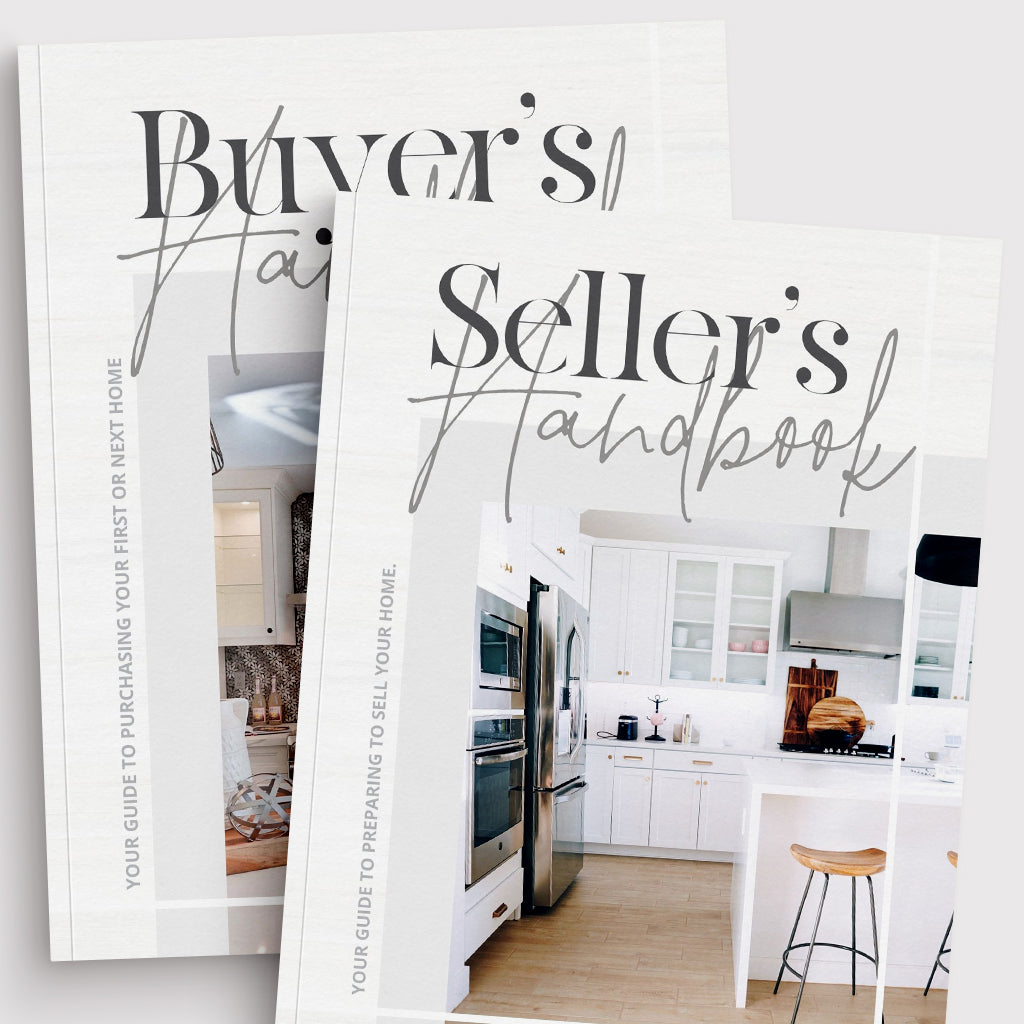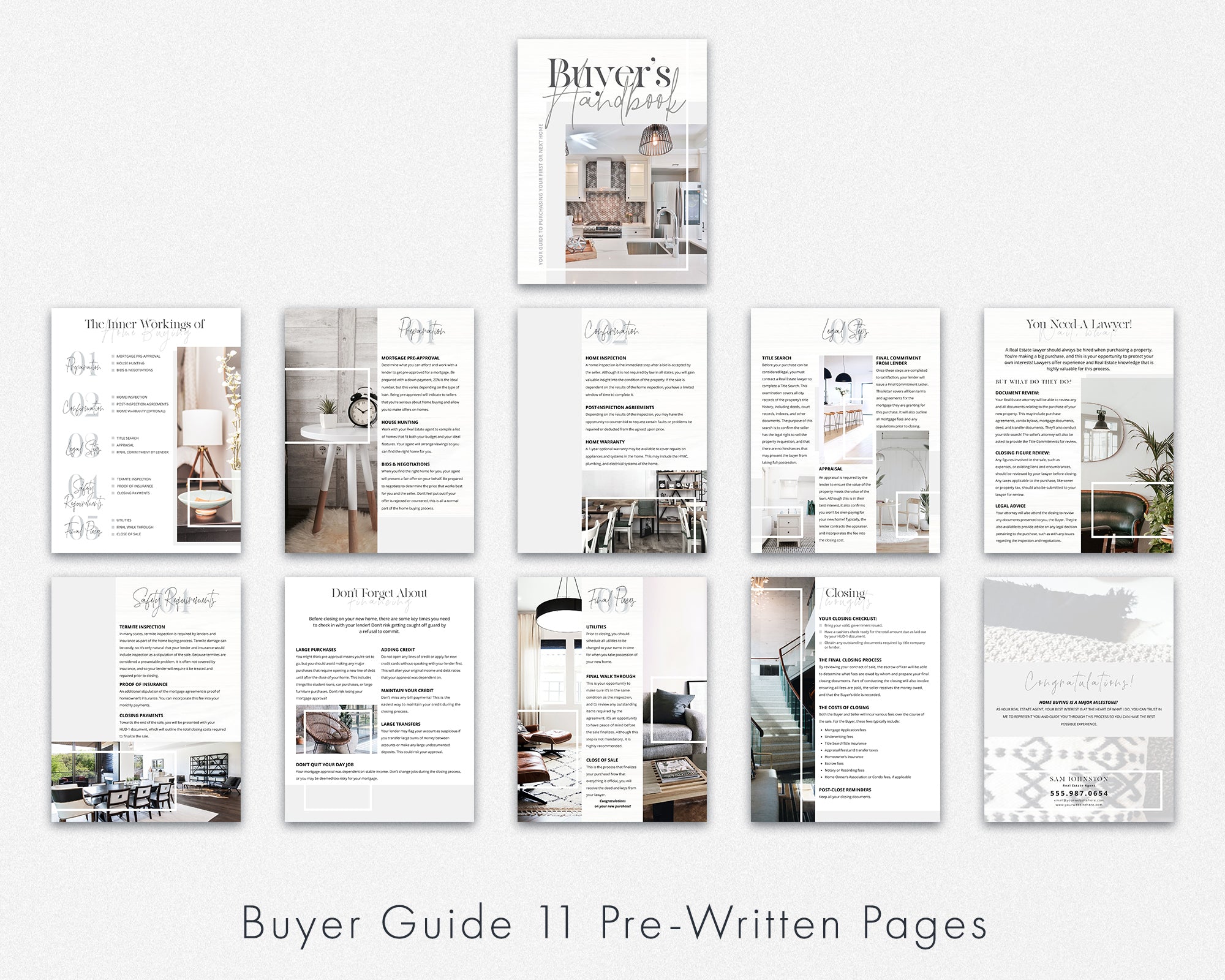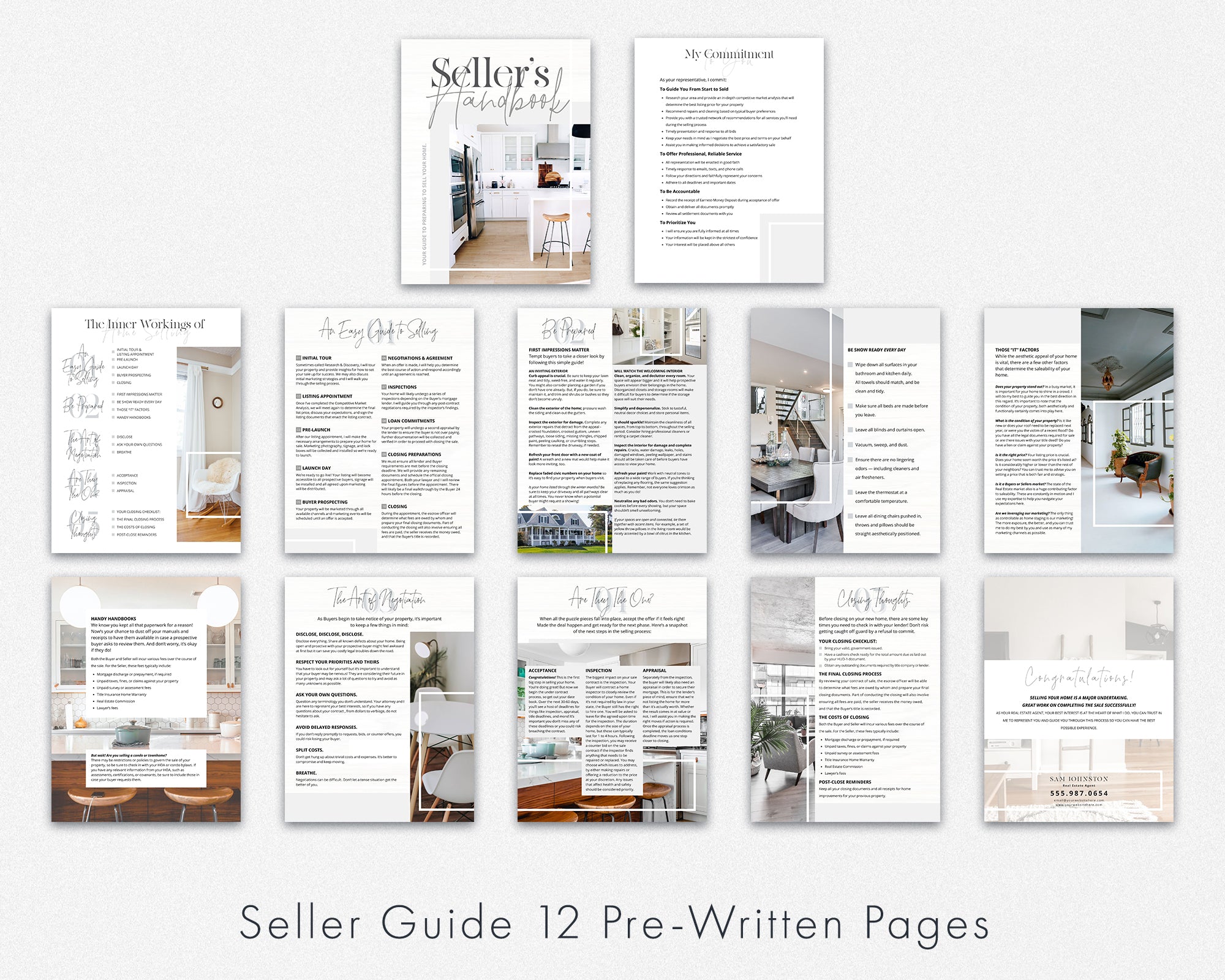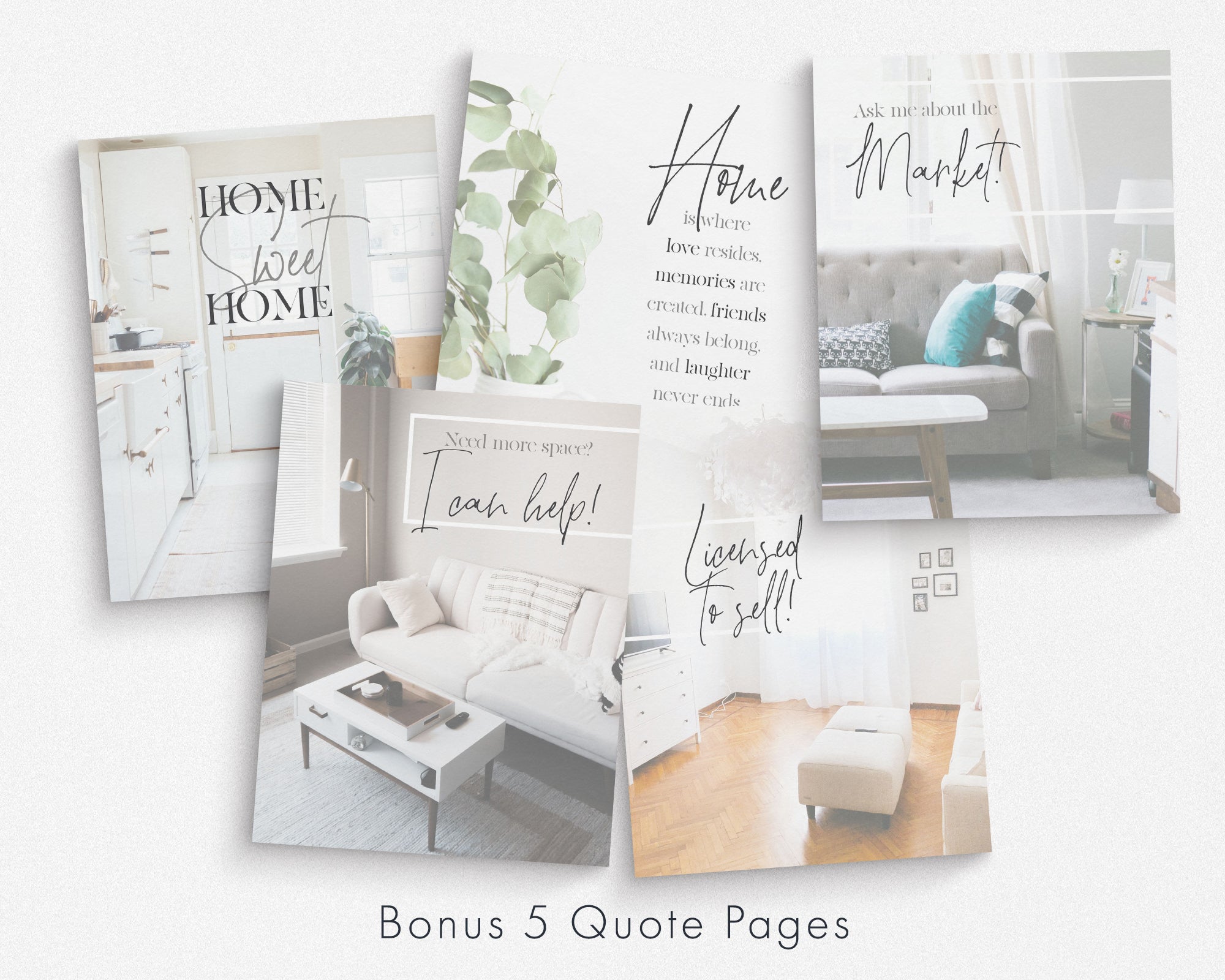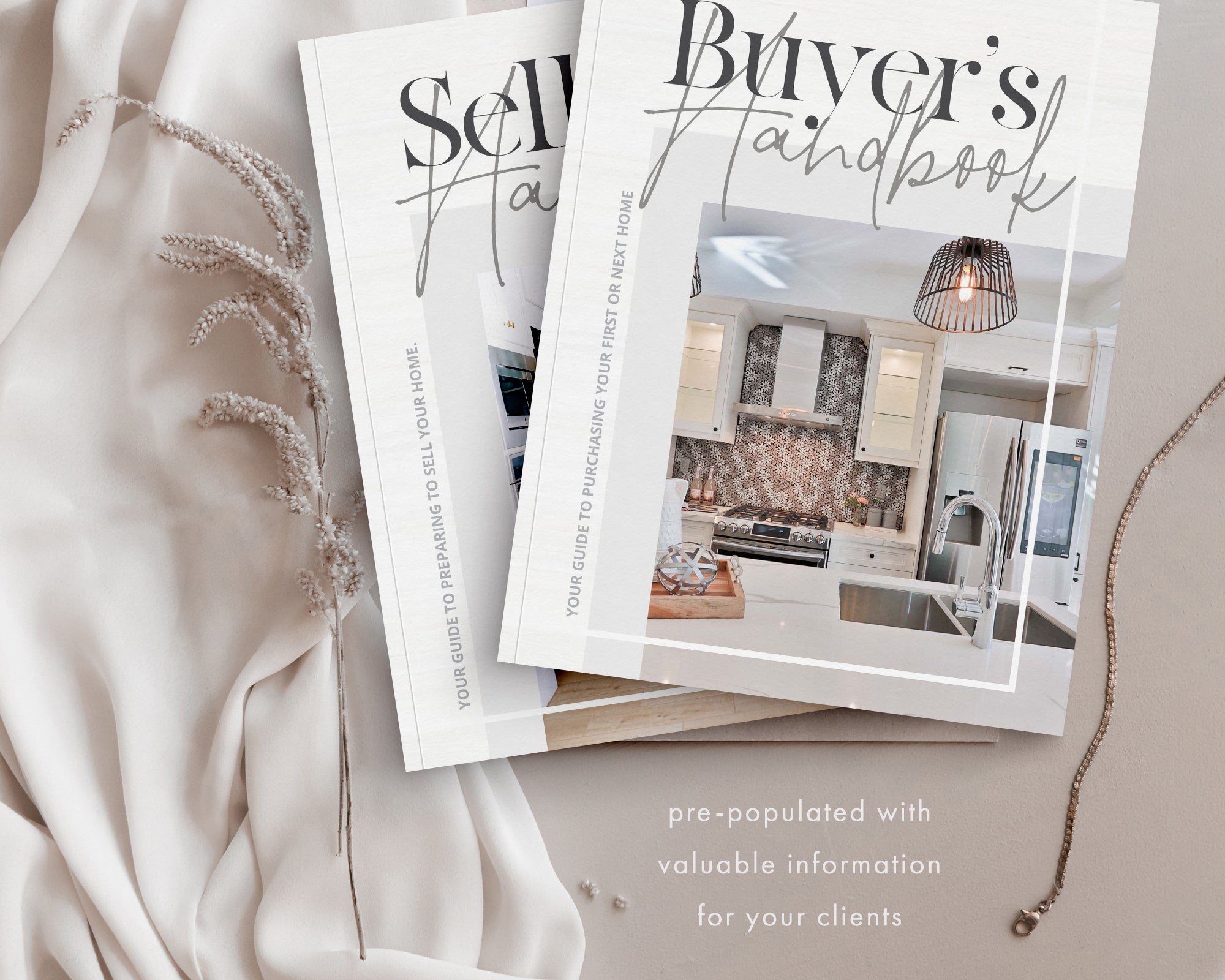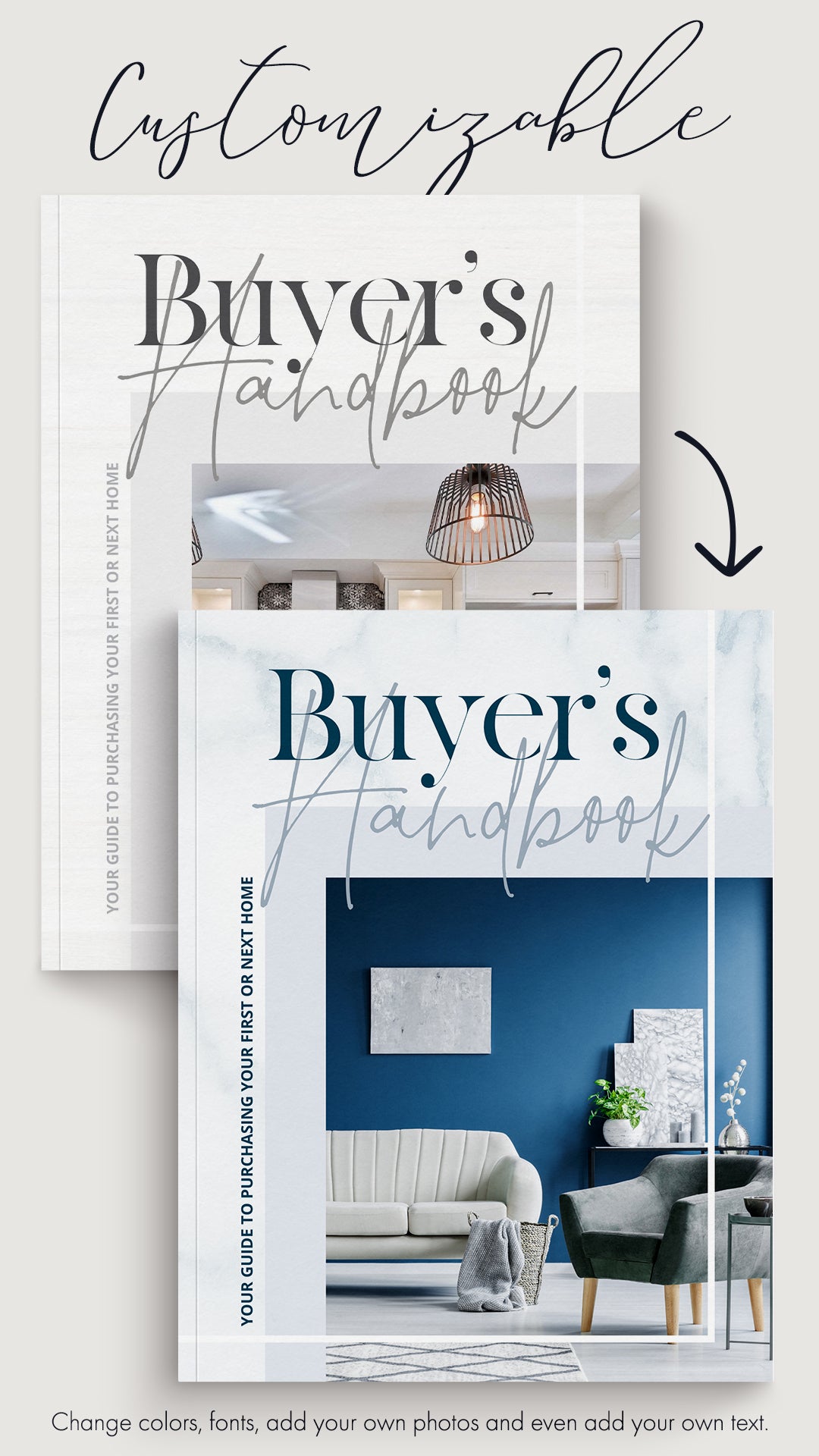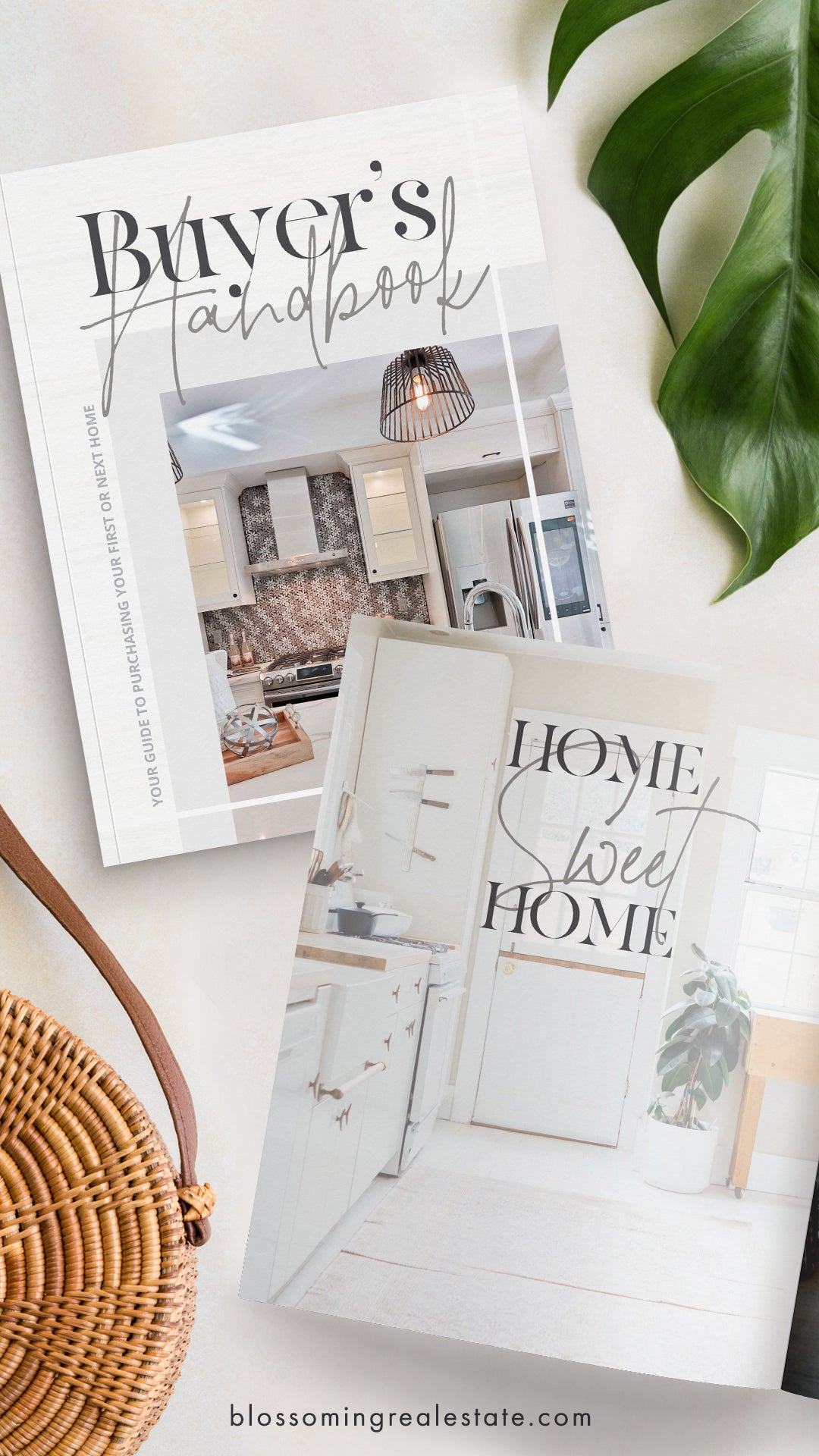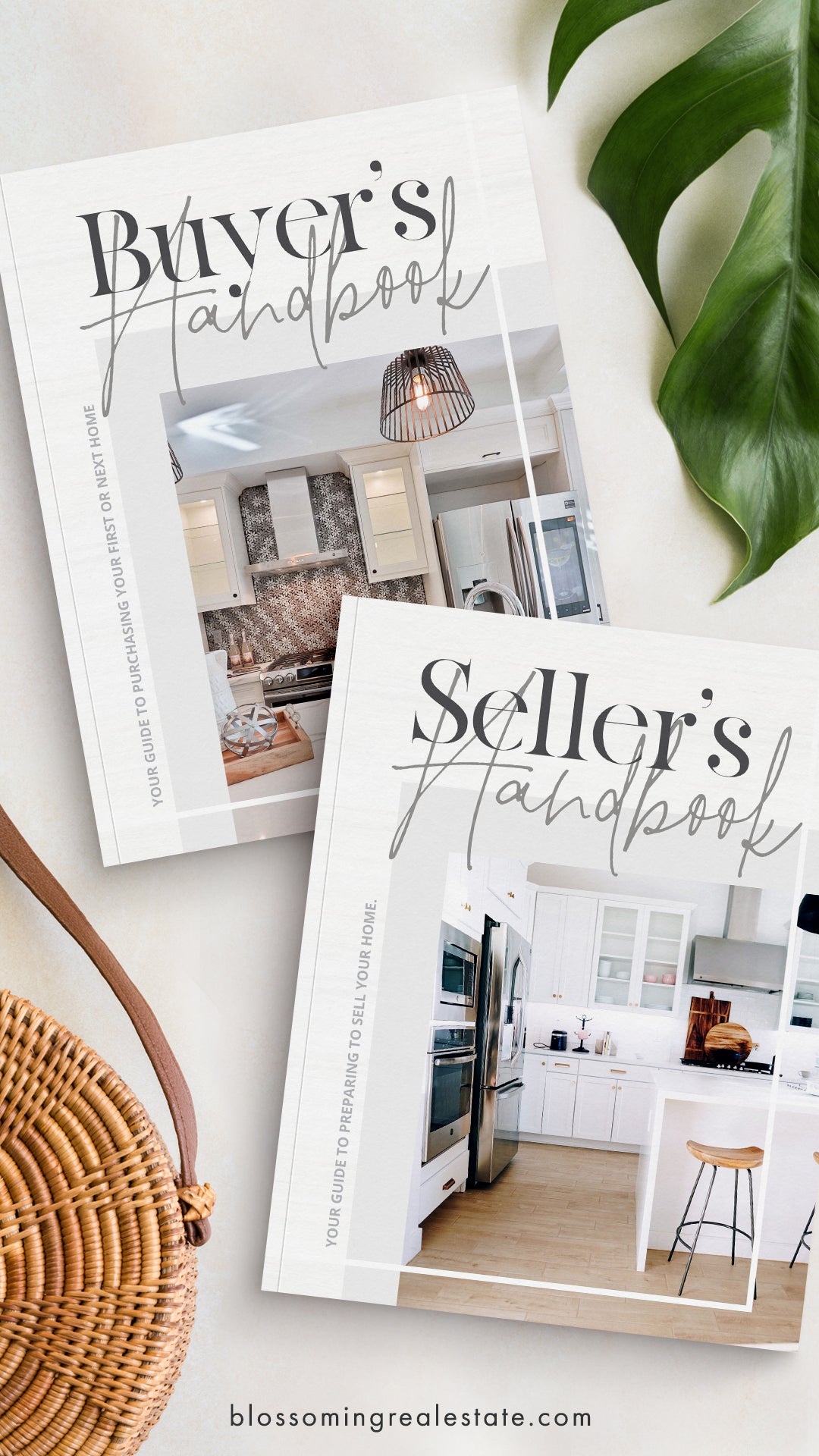 Modern Real Estate Buyer's & Seller's Handbook
This Modern Real Estate Seller and Buyer Guide Template Bundle is an essential addition to give to your clients! Save when you buy The Buyer's and Seller's Handbooks as a bundle!

Be ready to on-board new Sellers and Buyers at any time! This Real Estate template bundle comes pre-populated with valuable information for your new sellers and buyers. Update it with your branding and photos so its ready to use, or fill it out in your own voice!
Your template is customizable and ready for your content! All you need is a free Canva account. Set it up in Canva and it's ready to use; simply adjust the colors, fonts, and imagery that suit your personal brand.
---
WHAT'S INCLUDED
8.5x11in US Letter Format
Buyer Guide - 11 Pre-Written Pages

Front cover
Phases to purchasing a home
Mortgage Pre-Approval
House Hunting
Bids & Negotiations
Home Inspection
Post-Inspection Agreement
Home Warranty
Title Search
Appraisal
Final Commitment by Lender
Lawyer
Document Review
Closing Figure Review
Legal Advice
Termite Inspection
Proof of Insurance
Closing Payments
Utilities
Financing
Large Purchases
Adding Credit
Maintain Your Credit
Large Transfers
Don't Quit Your Day Job
Final Walk Through
Close of Sale
Closing Thoughts
Closing Checklist
Final Closing Process
Costs of Closing
Post-Close Reminders
Back cover (a place to add your contact information)
Seller Guide - 12 Pre-Written Pages

Front cover
My Commitment to You
An Easy Guide To Selling
Initial Tour
Listing Appointment
Pre-Launch
Launch Day
Buyer Prospecting
Negotiations & Agreement
Inspections
Loan Commitments
Closing Preparations
Closing
First Impressions Matter
Be Show Ready Every Day
Those 'It' Factors
Handy Handbooks
The Art of Negotiation
Disclose
Ask Your Own Questions
Are They... The One?
Acceptance
Inspection
Appraisal
Closing Thoughts
Your Closing Checklist
The Final Closing Process
The Costs of Closing
Post-Close Reminders
Back cover (a place to add your contact information)
PDF with your template links and a simple how-to guide.
---
What is NOT included
Presentation slides/mockups and photos of real estate agents